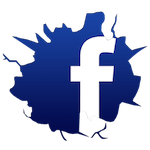 Mauricio Avila
I have been going to Tier One for a month and a half now (was learning for five months in other city before). This place is great to learn Krav Maga:

The instructors are certified and will give you constant feedback to improve quickly. They will push you to reach the next level and get you ready to defend yourself. They go to instructor training to keep improving the course...the past classes have been amazing! The content of the courses is focused on getting practical knowledge real fast into your head, and building the right habits and reflexes to have in a fight. You will learn basic fighting technique (like how to stand and use the momentum of your entire body, hips and torso to throw a really strong punch), you will learn to keep focus under stress (with drills that involve multiple attackers, defending yourself when stress is high, or when dizzy), and the krav maga principles and mindsets to do well in case of an attack.

People going there come from a wide variety of backgrounds, so will be able to practice and learn with advance people that can teach you a lot and inspire you with their intensity and dedication, from new people with whom you will learn the fundamentals.